You've heard the expression "you can't see the forest for the trees"? Something similar happens in lead generation marketing when companies get so wrapped up in the technical weeds of SEO, PPC or email that they lose sight of the one thing holding it all together — their company websites.
The infographic below, The Lead Generation Ecosystem, illustrates the point. Developed by PPC management services agency Straight North, the infographic has as its center the company website, where online traffic is processed into sales leads. If the website does a poor job of processing, precious few form submissions or phone inquiries will occur. On the other hand, a website expertly built for conversion can take even a modest amount of (qualified) traffic and churn out a high proportion of high-quality sales leads.
Use the infographic to look for opportunities to expand your lead generation efforts — have you explored all the available campaign options, such as social media and affiliate marketing?
Also use it to spot missing elements in your campaign process. Are you tracking phone leads as well as form submissions back to their marketing sources? Are you validating leads, to separate true sales leads from non-lead conversions? A missing piece here and a missing piece there will turn an otherwise effective lead generation campaign into a money pit.
Take a look at the infographic now: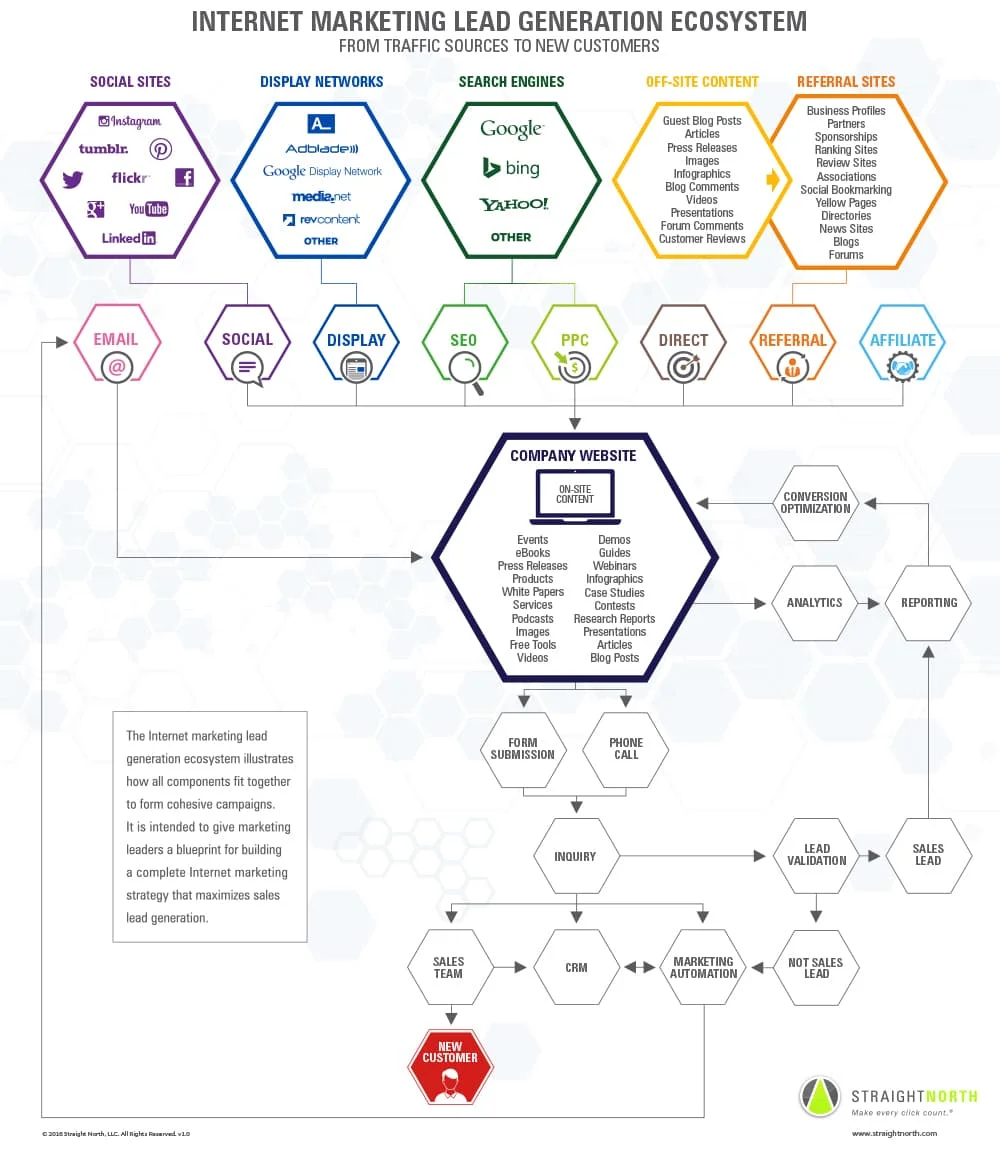 ---
With more than 25 years of experience in sales and marketing, Brad Shorr is Director of Content Strategy at Straight North, a B2B SEO, PPC and web design company in Chicago. Brad has written for many leading online publications including Moz, Smashing Magazine and Forbes